Products
The Book: Trusting You Are Loved
The Breakthrough Guide to Creating Extraordinary Relationships
Imagine being in a relationship where you feel profoundly honored, listened to, appreciated, loved, and safe.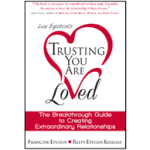 In this intimate, unique, and magical book, you will find the keys to mastering the art of having extraordinary relationships in which you'll experience being profoundly known, honored, appreciated, loved, and safe. By Trusting You Are Loved, and implementing the Ten Practices for Partnership, you'll have everything you need to make every one of your relationships stronger, healthier, and more fulfilling than you ever imagined!
Trusting You Are Loved provides a road map for mastering the 10 Practices for Partnership
Trusting You Are Loved – The key to the experience we all want from life
Listening with Compassion – The miracle of healing others with our listening
Authentic Apology – What it really is and why it works
Forgiveness – Why it is a gift we give ourselves
Speaking from Your Heart – Reclaiming our ability to be authentic
Creating Safety – How to create this essential and nurturing environment
Creating Intimacy – The joy of trusting and including your partner
Handling Upsets Responsibly – Why upsets are crucial for our growth and how to recover quickly
Expressing Appreciation -The power of honoring one another
Honoring Your Commitment – What it is, what it isn't, and why it's critical
Trusting You Are Loved will give you the basic principles of creating partnership. You'll discover that this is not just another book about making relationships work. It will empower you and have a lasting impact. We are being called forth to dig deep into our souls and have our relationships thrive. To be in partnership with another human being is also our consummate challenge. It demands we bring forth the very best of who we are. This book will show you how.
Francine & Lew Epstein, relationship experts, speakers, and consultants, married for 30 years, until Lew's death in 2003. They have contributed to thousands of individuals and couples through their International Men's and Women's Clubs, workshops, and conferences.
Reppy Epstein Kirkilis, Lew Epstein's daughter and a professional relationship coach, writer, teacher, workshop leader, playwright, director, and filmmaker. She is the Executive Artistic Director the COBALT CLUB, a multi-form, multi-media production company.

---

Purchase Options:

Trusting You Are Loved

1 – 4 books: $19.95 each

Limited time only: $15 + $5 s/h

5-Book Package

$75 for 5 books

Limited time only: $60 + $20 s/h
---
What they are saying…
My relationships are so much richer, peaceful, loving, and joyous having implemented these steps in all of them.

I read this book in one sitting!

An invaluable resource when relating to your spouse, your other family members, and everyone else in your life, including co-workers.

Powerful, Insightful, Amusing AND Useful. I loved it!

What a gift! This book is that rare treat of a quick page turner And a useful "self-help" reference guide.

The best part of this work is that it does not try to eliminate upsets. It acknowledges that they will occur, and gives you concrete tools to aid in resolving them responsibly.

Should be Required Reading for ANYONE in a relationship!

Written by a couple with a successful marriage instead of by therapists, the book is refreshingly practical and free of clinical jargon.

Loved this book! Everything in it is essential for learning how to be a good partner…

After reading the book I gathered up the courage to call my ex-husband and take responsibility for my part in the break-down of our marriage. We re-married 6 months later and have been happily married ever since.

---
 Audio: Just For You Series – Lew Epstein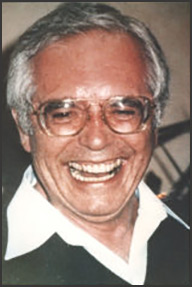 Lew Epstein
Well-known public speaker for more than 50 years. Founder and Co-leader with his wife, Francine, of Men's and Women's Clubs in the United States and Europe on the subject of Relationship.
---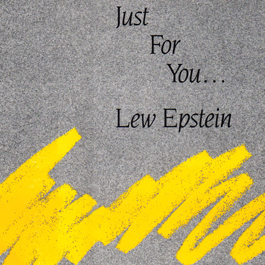 JUST FOR YOU – A 5-minute recording of Lew speaking to you in such a way that you feel known, appreciated and empowered. He allows you to be returned to yourself and reminded of the pitfalls that can keep you from living the quality of life you want.
Just for You – Audio Download: $4.95
---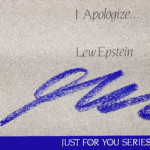 I APOLOGIZE – A 5-minute recording of Lew apologizing to you for many profound issues. These are often the ones for which we need apologies. If listened to more than once, you can often experience wanted apologies from different people in your life. It's also possible to recognize the ones you really need to say to someone else.
I Apologize – Audio Download: $4.95
---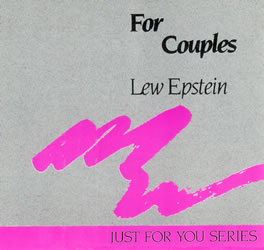 FOR COUPLES – An 8-minute recording from Lew about what it takes for couples to have their relationship work. What's most important about being able to listen and trust that you are loved. It also includes a piece expressing how much women simply want and need to be listened to and fully heard.
For Couples – Audio Download: $4.95
---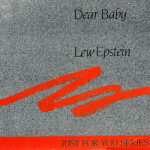 DEAR BABY – A 5-minute recording of Lew speaking to an unborn baby expressing how much their parents already love them and are looking forward to their arrival. It sets the stage for the birth of every newborn. It can also be played to the child after birth and will often put them to sleep, as they've come to be soothed by Lew's voice. It makes a unique baby shower gift.
Dear Baby – Audio Download: $4.95
---
London 1991 – Lew Epstein
---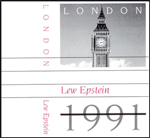 LONDON 1991 – A 1-hour recording of an event at the Church of St. James in London in which Lew tells many stories and anecdotes about what it takes to be "an appropriate human being." "One", he says, "in whose presence others feel safe."
London 1991 – Audio Download: $9.95
---
London 1993 – Lew and Francine Epstein
---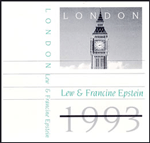 ---
What they are saying…
"Lew's tapes always re-center me in a more balanced frame of mind. In my efforts to balance my reactions, fears and judgments with compassion, understanding and forgiveness, especially for myself, Lew and his speaking is always corrective.

"Listening to Lew's voice is a powerful antidote for whatever troubles we might be experiencing. It's not an overstatement to say that his words, and the unique way that Lew expresses them, are one of the big reasons we'll soon celebrate our 25th wedding anniversary.

"Listening to Lew's "I Apologize" tape was like a salve to my heart. At the time, I had someone in my life who was incapable of apologizing to me. I was able to listen to Lew as if he was that person and, although at first it was a bit of a stretch, by the end of the tape my heart began the healing process of forgiveness.

"The apology recording had me realize that sometimes saying " I apologize" needs to be said more than once for your partner or friend to hear that you really mean it. I used to think just saying it once was enough and I would be disappointed when it didn't work.

"I found the apology tape extremely powerful. I easily forgave myself and all others as I listened to it. My heart could not have opened any wider. Bless you, Lewie!

Listening to Lew's voice on these recordings fills me with memories of his extraordinary style of expressing his wisdom about living with others in a way that no one else even thinks to say.  His voice — his message — his compassion — have combined to make a truly moving impact on my way of living.  He's been a remarkable guiding presence in the way I interact with my family and friends.

"Every time I listen to Lew, I realize I can be a better me by being a better listener— in a way I didn't even realize was possible until he gave me a new perspective that I had never even considered before — to listen that I'm loved.  I healed my relationship with my mother by listening to her 'good advice' for me as her sharing her love for me, instead of her criticism.

"Lew doesn't share tips or advice like many people do, instead he shares his deep humanity and compassion for the challenges I've felt — and that I believe all of us feel — yet which can be overcome by listening in a new and simple yet profound way.   These recordings seem like Lew reaching out and sharing his love for all of us.
CD – Graceful Passages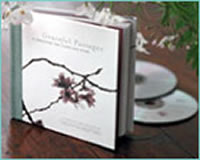 This Collector's Edition is a 56-page book and 2 CDs: one with spoken word and music, and one with the music only. The spoken words are by people including Ram Dass, Thich Nhat Hanh, Elisabeth Kubler-Ross, Rabbi Zalman Schachter-Shalomi, Lew Epstein and many others.
Graceful Passages provides anyone in transition with a powerful experiential tool for being more compassionate, aware and appreciative. It creates a musical sanctuary that promotes positive self-reflection. The spoken wisdom nurtures acceptance, especially during times of emotional vulnerability.
CD – Graceful Passages: $24.95
Praise for Graceful Passages
I strongly recommend this for anyone experiencing the end of life for themselves and families and friends. It is an amazingly helpful tool to help with experiencing the joy and beauty and power of the end of life with peace and love for it all!

This is a spectacular collection of music and truths spoken in the actual voices of the world's great spiritual leaders. The resonance within this recording is palpable.

A compassionate aid for those in transitions of all kinds and those who support them.

This is my third purchase of this item. I found it comforting at many times in my life and have shared with others who were grateful for the music and the writings too.

I have bought dozens of this CD set! A friend gave me my first copy to help me grieve for the loss of my dear business partner. Since then I have given many copies to friends, healthy and loving friends, those who are at the end of life, and those who are dealing with this loss.

---
DVD – Safety in Relationships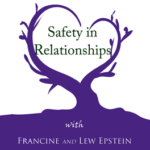 This is a one hour interview with Francine and Lew Epstein discussing everything it takes to create and maintain safety in a relationship. It touches on every aspect of a relationship and is a very empowering and entertaining conversation.
A Must See!!
DVD – Safety in Relationship: $9.95
Praise for the DVD
This DVD blew me away with how Lew and Francine interact with one another. It took everything that I have been learning, hearing about, reading about and practicing to a whole new level. This video is packed with really valuable information about what it takes to create real partnership.
There is something to be said for getting to actually see a working, romantic, Trusting You are Loved partnership before your eyes. It was amazing to get to not just hear, but see how they interact. I highly recommend this DVD!